It's about to go down! Yes! He has popped the question and you've affirmed your forever with him. He has met your family, you've met his. The wedding date has been chosen, now what next? Creating a bridal checklist in preparation for your big day!
Yes, we know how strenuous planning for a wedding can be, that's why you have us- naijacupidweddings– we are at your service to ensure you have not just the wedding you've always envisaged, but that you have a smooth planning process as well.
Is that someone asking what a bridal checklist is all about? Well, we've got you!
After reading this, you'll understand what a bridal checklist is, why you need one for your big day and what should be in your bridal checklist.
What Is A Bridal Checklist?
A bridal checklist is the list of things (both physical items and services) you need for your wedding day. These things include the bride and groom's outfits and accessories, event compere, photographer, bridal train, amongst others, of which the most important is the budget.
Having a budget helps you plan your big day well. Another question you probably have is, "how soon do I start planning?" And the answer is, "immediately."
The first step to planning your bridal checklist is to ensure you have time. Don't rush it. We'll give you tips on how to plan for your wedding from a year out.
12+ Months to go
To have a smooth wedding experience, the earlier the planning, the better. This will help you avoid a whole lot of hiccups on the way.
What do you do at this stage?
Create A Budget:
This is arguably the most important thing to do on your checklist. The first step to planning a successful wedding is deciding how much you can afford to spend on the occasion. This also informs you of the need to reach out to people for sponsorship, if necessary. This may sound mean, but you can never have your dream wedding with money. Having a budget and sticking to it also prevents you from incurring unnecessary debts as newlyweds.
When writing out your budget, make a list of all the things you need to spend money on for your wedding. Mark the not so important items and take note of the most expensive items. Do some research on cheaper alternatives to the most expensive things, or make a list of people to reach out to sponsor those items. It is also important to designate a particular account to make all wedding expense payments. You should also create a spreadsheet for keeping track of your spending. The success of your wedding hinges on how well you manage your budget.
Hire A Wedding Planner:
If you can afford it, it is important to hire an event planner from the onset. Wedding planners usually have a working relationship with most wedding vendors. They can help you negotiate good bargains which leave you free to focus on more important things. Wedding planners also have a wealth of knowledge when it comes to planning weddings, so they will be in a better position to handle some things. When choosing a planner, it is best to choose the one you are familiar with or that comes highly recommended by a friend or family member.
If you cannot afford a wedding planner, you can enlist the help of friends or family members who have a knack for organizing and communication and delegate some duties to them. Be sure to follow up with them on the progress of things from time to time to avoid disappointments. These free 11 iPhone apps on wedding planning will also come in handy.
Choosing Your Outfit, Accessories & Bridal Train:
When deciding on your bridal train, your accessories and outfits, remember that the earlier the better. Make a list of all the people you want in your bridal train and notify them immediately. Create a WhatsApp group and them all as participants so they can all get updates at the same time. Put someone, most likely your chief bridesmaid in charge of everything that has to do with your bridesmaids and follow up with her from time to time.
When choosing your outfit and accessories, don't decide once. Create a folder on your phone or computer where you save pictures of items and outfits that fit the look you want, then decide later.
10 -11 Months to go
We're still at it! At this stage, here are things to do:
Create A Guest List:
How many people do you want on your big day? What is your budget saying? According to your budget, how many people can you cater to? What about your partner? How many guests will he be inviting? This is the point where you decide if you need to invite all the members of that fellowship you once attended in university and all your book club members.
Select & Book A Venue. Hire Vendors:
A big mistake most people make when planning a wedding is to start the search for a suitable venue quite late. A lot of weddings happen every Saturday, especially in Lagos and most event centres get booked really fast – especially if it's a hot cake type of location.
With the help of your event planner, it is advisable to start scouting for venues within your budget that can accommodate your guests and book in advance. Also, it is important to close deals with your vendors early to avoid disappointments. Once you reach out to a vendor, ask for a quotation for your wedding immediately. It is advisable to consider two or more vendors for each category and choose the most satisfactory.
Make a part payment to the vendors of your choice just to secure your slot and prevent disappointment.
Design Your Invitation Card:
Except you are a graphics designer or top-level DIYer, we recommend leaving the invitation card design to a professional. Depending on the type of guests you are inviting, you may also need to print physical copies of your invitation card. This is a good time to involve your partner in the planning process. Once you decide on your colours and send him a few templates to show him the kind of theme you want, leave the rest to him.
All he has to do is work with the graphics designer to ensure all the details are correct and send you a final copy to review.
Get Your Skincare Routine On Fleek:
"Siri, play me "All Eyez On Me!". You will be the cynosure of all eyes on your wedding day and you just have to bring your A-game. Start by analyzing the current state of your skin. Is it radiant enough or do you need to glow better? Are there any skin conditions you'd like to treat before your big day? In as much as you'll be hiring a makeup artist, your skin needs to be as smooth and flawless as possible to make your makeup come out better.
Visit a skin care professional – have them create a skincare routine for you and recommend products to use in the routine. Stay consistent with the routine, eat healthily and get enough sleep as this plays a large role in how your skin looks. We would have said exercise regularly too but planning your own wedding is enough exercise.
8 – 9 months to go
Still building!
Make Hotel Reservations For Your Guests:
If you have guests coming from out of town, you won't want to leave them stranded. It is best to start making reservations for their accommodation. Re-confirm from the guests if they will truly be attending to avoid last-minute cancellations that will cost you money. It is advisable to request a discount if you are making a large number of reservations at the same hotel.
Choose Your Wedding Outfits:
By now, you should have decided on the colour, style and design of the outfits you'll be wearing on your wedding day. Now is the time to pay a visit to your bridal fashion designer and seal the deal.
Make Your Honeymoon Plans:
You are most likely wondering why honeymoon is appearing on a bridal checklist. After the wedding comes your honeymoon and you want to get all the planning done and over with. Go over a list of all the places you are considering with your partner, decide on a place and leave the honeymoon reservations to him.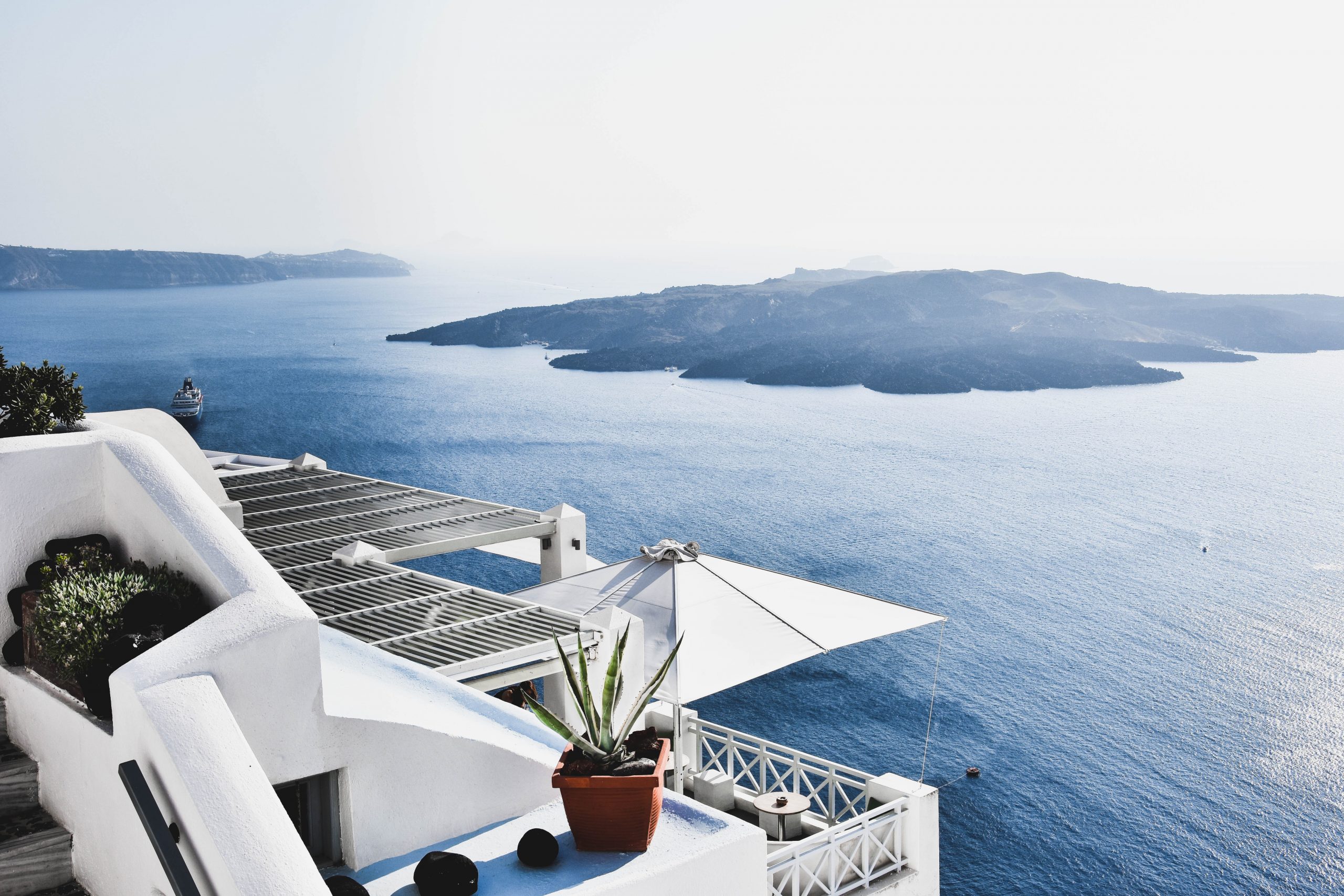 6 – 7 months to go
Halftime!
At this stage, it is time to choose the overall theme for your wedding. You can do this with the help of your event planner.
Who do you want to anchor your event? This is the stage to decide and have them booked for your big day.
It is time to start thinking about your cake style and the wedding menu. Make enquiries with the caterers and schedule dates for food and cake tasting.
Another thing to do at this stage is to meet officiating ministers at your wedding. Don't worry about this if you plan on going to the registry alone; if not, meet the ministers.
4 – 5 months
Start Your Marriage Counselling:
Marriage counselling will help you as a couple in the long run. It helps you focus on what lies ahead – which is your marriage itself and make a success of it.
It is also important at this stage to start making transportation plans for you and your guests. Find a reliable company and book your slot.
Cake and food. Yes! By now, you should have finalized with the caterer about the food on your wedding menu and your cake style. You must also have tasted samples of everything before coming to a decision.
2 – 3 months to go
The day is getting closer, don't fidget, we are still here for you. At this stage, here are the things you should do:
Choose your cake.
Hair and make-up trial.
Write your vows.
Insure your wedding rings.
Less than 2 months to go
The day is gradually upon us. We know your emotions are high but we urge you to remain calm. You can only get things done with a clear mind. Here is a list of things you should do at this stage:
Review ceremony details.
Send out invitation cards: It is time to send out those invitations!
Book a spa treatment for two: You need a nice body treatment and bae does too.
Start buying gifts – for your bridal train and souvenirs for guests.
3 Weeks More
Hang in there! We're almost there! It will pay off.
At this stage, it is important to go over the entire planning process once more. Visit the venue again to ensure everything is in order. Call the vendors to re-confirm your appointment with them. Also, confirm your honeymoon plans for after the wedding.
Follow up your guest list or have your chief bridesmaid do that for you.
2 Weeks to go
You're doing well! You're almost there!
Here is a list of things you should do:
Pay vendors in full or as agreed.
Break in your shoes: Wear your shoes around, try dancing in them. This will help you avoid painful blisters come the D-day.
Assemble gift bags.
Creating the seating chart.

Wedding Week!
Yay!
Rest! Get plenty of rest, you will need it.
Visit the manicurist to have your nails done. Get your brows done.
Have your final dress fitting. Practice your vows.
Night Before and The Big Day
Yes! The day is here! You've come this far for today. Now, here is what to do:
Eat well.
Have your chief bridesmaid pack a bag of toiletries and personal effects.
Ensure you have everything you need for your special day.
Sleep well. You'll need the rest.
The D-Day
The day is finally here! Breathe in, breathe out!
Relax, everything will be fine, that's why you started preparations early.
Here are things you should do:
Ensure you have food in your belly.
Bring out your dress early.
Drink lots of water. You don't want to be dehydrated.
Stay off your feet as much as you can.
Your wedding day is a once-in-a-lifetime occasion (hopefully, lol) and to make the most of it, you should keep your focus on what matters most. Make sure you smile for the camera and tell your partner in between the ceremony how happy you are that you are finally sealing the deal. When it's time for dancing, bring all your moves to floor!
If you found this insightful, share with a bride-to-be. Remember to bookmark www.naijacupidweddings.com for more details on planning your wedding.