Everybody wants a lavish wedding but can you afford it? Borrowing money to fund your wedding is a terrible idea and should be your last resort. Instead of amassing debt to celebrate your love, why not trim down your wedding budget?
Here are 25 clever ways to trim your wedding budget:
1. Reduce The Number Of Guests:
We know you want everyone to attend your wedding. All the naysayers who said you would never find a husband should come and see what the Lord has done.
However, you need to ask yourself if this is enough reason to go bankrupt. You answered "No", right? Good.
Instead of inviting the whole town to your wedding; family, close friends and some acquaintances will do. This would help you save costs on a very large scale.
2. Use A Simple & Inexpensive Invitation Card:
There is a popular belief that your wedding invitation card should be really expensive, because it speaks volume about the standard of the wedding itself.
Come to think of it, nobody remembers how expensive or beautiful the invitation card is. Instead of squandering money on decorated paper, choose a simple and inexpensive design.
You can also create a soft copy of your wedding invitation card and share it with your friends and other younger people via WhatsApp and email. The hard copy can be reserved for older guests. This reduces the number of copies you are printing and ultimately saves costs. You can also design your wedding cards yourself.
3. Choose A Venue Near You:
You can achieve a trim wedding budget if you choose a venue that is close to your house and your guests. This reduces the cost of transporting yourself, guests and items from your home to the venue. It also helps you save time and reduces stress.
4. Hold Traditional & White Wedding On The Same Day:
Setting the traditional and white wedding on the same day is energy consuming but it saves money, especially the cost of food. More people will choose to attend one instead of both ceremonies and this automatically reduces the amount of food they will eat. It also helps you save costs on the venue, decoration and other things that you don't need to pay twice for.
5. Buy A Moderately Priced Cake:
Wedding cakes nowadays are a work of art. Unfortunately, they are also pricey because of the amount of work put into creating them. Apart from aesthetics and the ceremonial cake cutting, wedding cakes are almost unimportant in the grand scheme of things. Instead of splurging on a six-layered lavishly decorated cake, go for something simpler and more affordable. You can even negotiate with the baker to pre-cut some of the wedding cake for the guests, thus saving cost on decorating.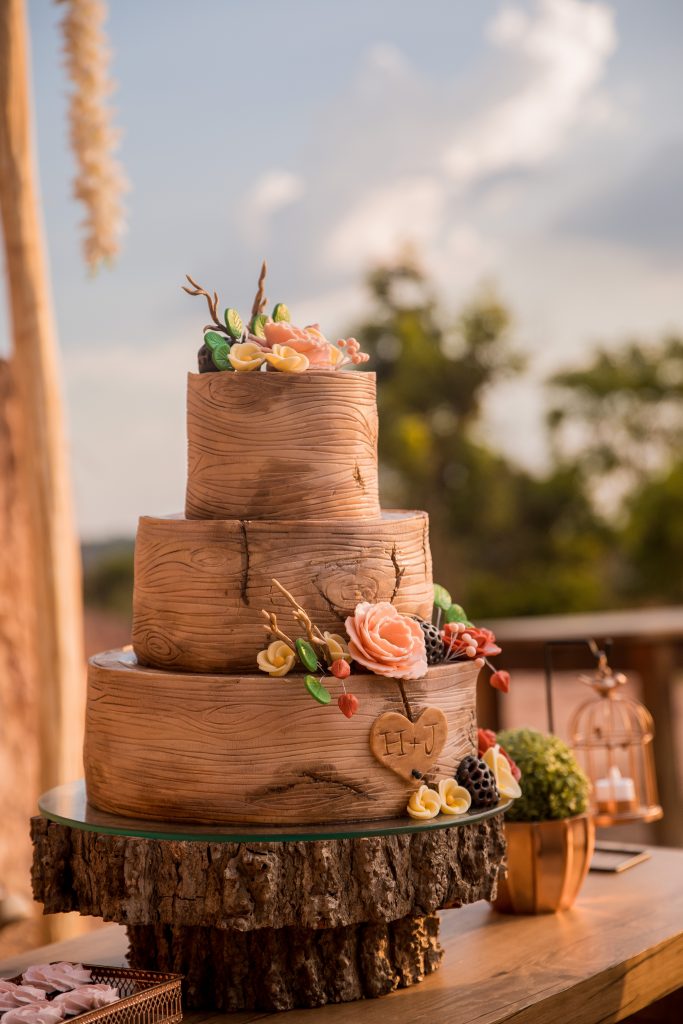 6. Choose An Affordable Menu:
The food on your wedding menu does not have to be exotic and expensive. Simple food that is moderately priced and does not require special skills to prepare will do, as long as it is of good quality and tasty.
7. Same Venue For Wedding Ceremony & Reception:
Couples do this nowadays. Using the same venue for the wedding ceremony and the reception does not only save money but it saves time, energy and transportation cost. This is a smart way to ensure a trim wedding budget.
8. Prepare Food Based On The Number Of Guests:
Before the preparation of wedding dishes, the caterers should have a good estimate of the number of wedding guests. This prevents the excessive purchase of food ingredients and a trim wedding budget. This, in addition, gives you an idea of the exact amount you are spending on the dishes.
9. Purchase Drinks Directly From The Manufacturers:
Instead of buying drinks at retail prices, you can get them directly from the manufacturers. This process will help to reduce the intermediary prices attached to the products.
10. Rent A Wedding Dress:
Wedding dresses are expensive. Every bride wants that perfect wedding dress on her day. However, you are most unlikely to wear that dress again after your wedding day. This is why it is more practical to rent a dress instead of buying one. Renting a wedding dress does not reduce the quality of your outlook or ceremony.
11. Polish your old jewelry and use them:
Why worry about getting yourself some new jewelry if you have some good ones already in store? Take them to shops that handle polishing. You can decide to clean or swap them for new ones depending on the state of what you have.
12. Manage Bridal Shower and Bachelor's Party Costs:
During your bridal shower or bachelor party, make sure you do not spend aggressively. Avoid miscellaneous expenses during the party. Spend wisely. Cut your coat according to your cloth.
13. Moderately-Priced Wedding Venue:
Your wedding hall should be affordable if you want a trim wedding budget. Instead of spending so much on a venue, rent a decently priced one and invest in a good decorator. The wedding hall should not be that much of a problem when planning your wedding budget. Get a list of hall prices, choose the least priced and set it to your taste.
14. Go Easy On The Food Variety:
We know you want your wedding to be the talk-of-the-town but why are you serving lobsters at a wedding of over 500 guests? Some of these guests don't know how expensive seafood is – one person will eat up to 5 plates.
You should aim to please your guests but everyone's favorite food does not have to be on the menu. Reducing the variety of food on the menu is a smart way to trim your wedding budget.
15. Ask For Support:
Whatever help or favors you can get from friends and relatives, take them. Ask for helping hands. Are there any services they can render that will be of help to you? Ask them. Some of them will support with cash or even offer to bear certain expenses.
16. Reduce The Length Of Your Honeymoon:
Your honeymoon must not hold for a long period. Not everyone likes a short-lived honeymoon but a short honeymoon will reflect positively on your wedding budget. Also, you don't have to travel internationally for your honeymoon. There are many places within Nigeria that offer the same luxury and magic at a much lower cost. Check here for top Nigerian honeymoon destinations.
17. Hire Friends Or Family For Makeup and Hairdo:
Hiring a friend or relative who is a professional to handle your makeup and hairdo is most times cheaper than booking appointments with others. In a case where you have no close relatives or friends that can help you with it, explore different options of hair salons and make-up studios, then choose the most affordable.
18. Buy An Affordable Wedding Ring:
Your wedding ring does not have to be shiny diamond or glittery gold. There are many less expensive options that are of good quality. There is no need to break the bank to purchase an over expensive ring.
19. Wear quality shoes that you already have:
You can select your best shoes and clean them up nicely. Make sure that they are comfortable and strong enough to take you through the day.
20. Choose A Simple, Inexpensive Decor:
In an attempt to make your wedding decor as beautiful as possible, don't go overboard by choosing something way above your budget. Let your decorator know how much your budget is and give you ideas of options you can explore within that budget.
21. Rent Cars For Your Big Day:
Purchasing a car for your wedding party together with all other expenses that follows cost a lot and carry a lot of burdens to bear. Instead of buying, you can rent or borrow from friends and relatives.
22. Choose An Affordable Photographer:
Pictures are important for preserving memories and a good wedding photographer is a must-have for the occasion. However, this does not mean you should break the bank. Talk to the various photographers you know and go for the one that suits your budget and will deliver good results.
23. Hire A DJ:
The price tag for getting a live band or popular musician to play at your wedding might be too high. Instead, invest in a good DJ to serenade you with a variety of good music for the occasion.
24. Resell Some Items After The Wedding:
If you purchased many items for your wedding event, reselling them after use is a great option. It allows you to regain some of the money spent on your wedding event.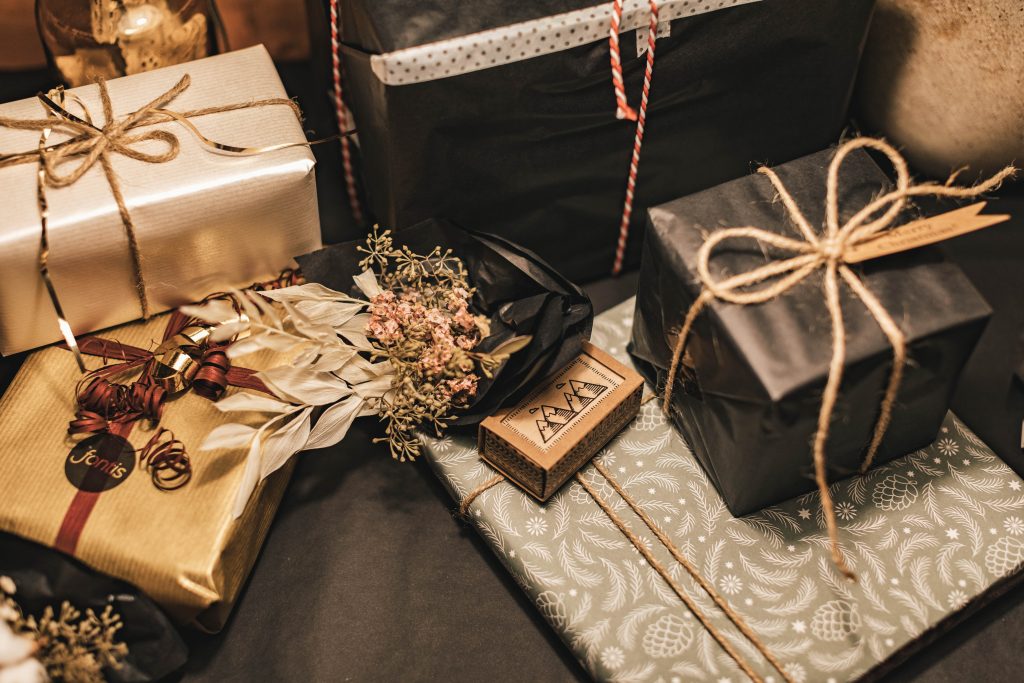 25. . Cut down on the wedding souvenirs:
You are not obliged to share expensive gifts to every wedding attendee. You can get different types of gifts. The most expensive souvenirs will be for guests you want to appreciate specially for their support. The other categories can be for everyone else. Make sure that whatever souvenirs you get will not eat into your pocket.
Do you want a trim wedding budget? Instead of trying to figure everything out yourself, let Naija Cupid Weddings stand in the gap for you today. We have unparalleled expertise in wedding planning – planning and executing fabulous wedding plan ideas for your day, even with a trim wedding budget. Would you like to reach us today? Send us a message on Instagram or Facebook @naijacupidweddings