Thinking of ditching the hustle and going on a baecation? You are in the right place. These 13 destinations are perfect for unwinding and spending moments of bliss with the love of your life.
You would agree that travelling can be fun and relaxing especially when you have your partner to enjoy the adventure with you. You would also agree that a baecation is a good way to reignite the spark in your relationship.
If you are looking for ideas for awe-inspiring destinations to visit with your spouse, you would absolutely adore these 13 wonderful places:
France, the city of love. This baecation destination has most of the works of the finest of artists who have ever lived — from Picasso to Vincent Van Gogh. And you can't blame them – the fields of lavender and cobblestone lanes that fill the city definitely brought them inspiration. Hidden in one of France's most beautiful villages lies the breathtaking chateau, La Bastide de Gordes, a five-star hotel as a chateau that has an incredible view of the mountains and hills around.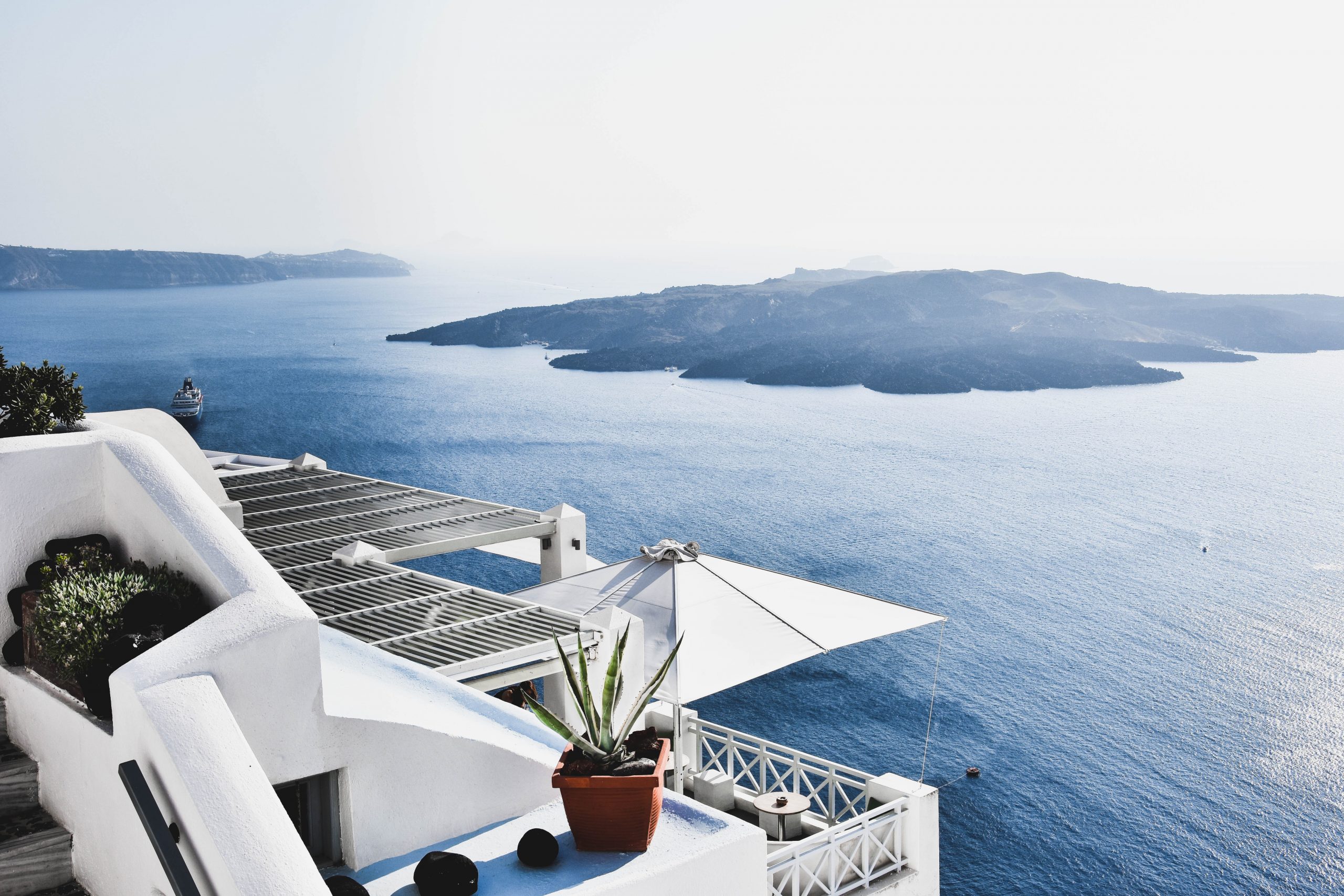 Santorini has become one of the most talked-about baecation locations over the last decade. It's simply astonishing. The city has white or whitewashed walls all over. A perfect relaxation center. This place offers stunning sights of the blue Aegean Sea because it is set among the Caldera cliffs. It also comes with a team of seasoned hands to make your vacation even more stress free. While you're there, do well to enjoy the cuisine as you reminisce about your younger days and reignite your love.
Italy might be famous right now for winning the Euro 2020 Cup, but guess what they've been famous for all these years? Yes, you guessed right. Baecation destinations! The city of Tuscany which is located at the heart of the nation has some of the world's most inspiring pieces of art and architecture. Located in the Tuscan Hills, Borgo San Pietro is sited at the heart of a 13th-century villa. With sprawling gardens and abundant fertile land, the entire space screams luxury and comes with a private spa. It also has fields of lush vineyards and you can be assured of a once in a lifetime experience.
Fiji is perfect for a getaway, famous for its beaches and blue waves. It has more than 2500 islands in the South Pacific, giving you a plethora of options to choose from. The Laucala Resort Island is an exclusive private island that has over 25 villas spread across it. Other perks include tropical rainforest, a panoramic ocean view, an emerald lagoon, a tropical oasis and clear, turquoise waters.
What's a better place to reignite your love than Rome, the city of love? The Hotel Hassler Roma is a 5-star hotel, known for its world-class service and breathtaking views. Situated at the top of the renowned Spanish Steps, it allows couples and their guests to see through the city and the famous St Peter's Basilica Dome. They also provide everything you need, from classical string quartets to jazz bands and fine dining.
Feeling vintage or wanting a feel of history on your baecation? Then this 18th Century Palace is the perfect place to live out your dreams. It is serene, timeless and has gilded rooms built in the French style. Perhaps the most attractive feature about this place is the cascading flow of a river nearby, giving you something calm to listen to as you cuddle in the arms of your lover.
Are you fond of history? Or just nerds with a love for archaeology looking to get away? Well if you are, this is the right destination for you. It is on a UNESCO World Heritage site and has a private terrace above the ocean with an amazing backdrop of the majestic Piton Mountains. Trust me, your partner would love the view!
This is not the kind of location you'd look out for when seeking a getaway destination. But if you're in Southern America or want to visit for some reason, this is your perfect choice.
Lake Como is situated in the Northern Parts of Italy. It boasts of beautiful scenery because it shares borders with the foothills of the Alps. There are several luxury options to choose from on this lake with gorgeous villas.
Italy, again, because it is as beautiful as ever. This land called Capri is famous for its extraordinary cuisine served in a location that looks like heaven on earth. It is a beautiful island located among a plethora of churches and seaside views so you can find a lot of places for you and your lover to take in the euphoria of its beauty.
This city has a lot of energy! Like Lagos, it has a bustling nightlife. It is the city that never sleeps. If you want party life during your baecation, New Orleans is for you. It is home to popular celebrities such as Lil Wayne and Tyler Perry.
12. Franschhoek, South Africa
South Africa is known as one of the most beautiful locations in Africa. This is a wine region. And it takes your breath away the moment you step into it. The best thing about this place is its exquisite mountain backdrop.
13. Cartegena, Colombia
This is a city you should not miss. If you're looking for a vibrant destination, Cartegena Colombia has colonial buildings. The colonial buildings boast plenty of colours all nestled amongst expansive seaside views. From the city to its beaches, this tropical locale is perfect for a couple hoping to jet off somewhere bold and beautiful.
There you have it, 13 baecation destinations just for you! Which of these beautiful places will you be visiting with your partner this summer? Do tell us in the comments.
If you found this interesting, you should also check out 25 Most Beautiful Wedding Destinations In The World.
Follow us on social media @naijacupidweddings for more interesting content on love and weddings.