Love is a beautiful and strong feeling; to many, the most potent feeling in the world. The numerous cries of "God when" that plague the social media space indicates that people love love, and they value and want romantic relationships. In the light of this, the movie industry have made tons of romantic movies including movie adaptations of some of the most popular love stories such as Bonnie and Clyde, Romeo and Juliet; for us to enjoy.
Couples can strengthen their bond by spending quality time together; they can have date nights when they play games, eat out or watch romantic movies together. Movie streaming platforms like Netflix and Prime Video, have made it easy to sit in the comfort of your home and browse through a selection of movies. Our focus in this article is to recommend to you 10 romantic movies for you and your partner or lover to watch.
Some, like the Titanic, are classics; while others are new release romantic movies that will blow your mind:
1. The Titanic
A true classic! The movie tells the story of Jack and Rose, two people from different worlds that met on a ship, the Titanic. They fell in love with each other. The movie stars Leonardo Dicaprio as Jack and Kate Winslet as Rose. It was released in 1997. Celine Dion's classic, "My Heart Will Go On" was used as the theme song of the movie. This movie will definitely have you and your partner singing "My Heart Will Go On" together.
2. Slumdog Millionaire
An epic romantic movie, Slumdog millionaire tells the story of Jamal (Dev Patel), a young man from the slums of Mumbai. In search of his childhood love, Latika (Freida Pinta); Jamal goes through countless challenges and finds himself on the big screen show, Who Wants To Be A Millionaire. This movie will make you and your spouse appreciative of the struggles of love.
Slumdog Millionaire was released in 2009. It won numerous awards including the Academy Award for Best Picture in 2009.
3. The Wedding Year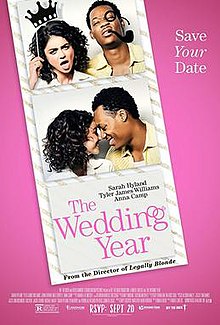 If you're millennials or newlyweds, then, this is for you!
Starring Tyler James Williams (Jake) and Sarah Hyland (Mara), the wedding year is a comic romantic movie that will have you laughing out loud. It follows the story of a 27-year-old photographer, Mara, who has a fear of an all-life and forever commitment. Mara's relationship with chef, Jake, is put to the test after they attend 7 weddings together in the same year.
4. After
After is a 2019 romantic movie as the previous one on this list, After tells the story of Tessa, a freshman in college who finds herself in a dilemma. Tessa has to choose between her childhood and long-term boyfriend, Noah, and her classmate, Hardin. Her relationship with Noah hit the rocks after she shared a kiss with Hardin and keeps it a secret from Noah. The movie is a prequel to the 2020 movie, After We Collided.
Indeed, love can be a complicated feeling; especially if you're torn in between choices like Tessa. Or you're feeling pressure from family and those around you either to make a choice or about the choice you've made.
5. Five Feet Apart
Released in 2019, the movie tells the love story of two young people, Stella (Haley Lu Richardson) and Will (Cole Sprouse), both diagnosed with Cystic Fibrosis. Stella and Will are to stand at least 6ft apart from each other. This is due to their medical condition. However, despite their health challenges, they were determined to fight for their love and heart desires.
6. Namaste Wahala
Yes! From the stables of our very own Nollywood.
Namaste Wahala is a cross-cultural romantic movie. It follows the love story of Didi (Inidima Okojie) and Raj (Rushaan Mumtaz) who fought for their love against all odds and across cultural differences.
Namaste Wahala is the first major collaboration between Nollywood and Bollywood. It was released in 2020.
7. A Star is Born
While privately battling drug and alcohol addictions, famous country and rock musician, Jack, meets a young and upcoming artiste, Ally (Lady Gaga) in a bar as she performs. Jack falls in love with Ally on their many tours and sessions together.
The movie is the 4th remake of the original 1937 classic, A Star is Born. It was released in 2018.
8. Everything, Everything
Everything, Everything tells the love story of Maddy (Amanda Stenberg), an 18-year-old not allowed to step outside of her hermetically protected home. Despite being indoors all her life, Maddy falls in love with the Olly (Nick Robinson) boy living next door.
Don't we just love romance stories that defy the odds? The movie was released in 2017.
9. The Photograph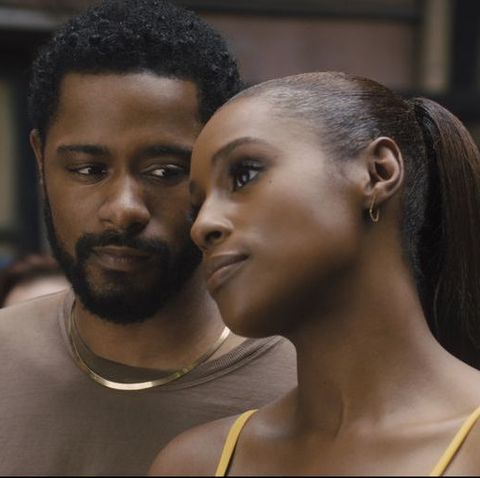 Two romances in one; mother and daughter, the past and the the present. Would history repeat itself? Find out with your partner.
The movie was released in 2020 and stars Issa Rae as Mae and Chanté Adams as Christiana, Mae's mother.
10. Marry Me
Talk of a plot twist; a popular pop star (Jennifer Lopez) finds out that her partner, Maluma, has been sleeping with her assistant a night before their wedding day. She refuses to marry him on the wedding day. Instead, she marries a complete stranger (Owen Wilson) who held up a "Marry Me" sign at one of her live concerts.
"Marry me" was scheduled to be released in 2020 but has been moved to 2022.
Which of these movies is your favorite and why? Tell us in the comments.