June brought a lot of interesting vibes especially on the asoebi style scene. Asoebi is a uniform fabric usually worn by the guests at occasions. Each guest uses their own share of fabric to create an outfit of their choice. Wearing asoebi is an integral part of weddings and ceremonial occasions in Nigeria.
Unlike before when asoebi styles was restricted to wrapper and blouse for females and the traditional agbada for males; a lot of contemporary fashion styles are now being explored. We can boldly say these recent asoebi styles will give any designer fashion brand a run for their money.
Be set to feed your eyes with gorgeous designs and details; ranging from classically draped dresses to flesh-toned mesh that allow you to show some skin from June's latest asoebi styles.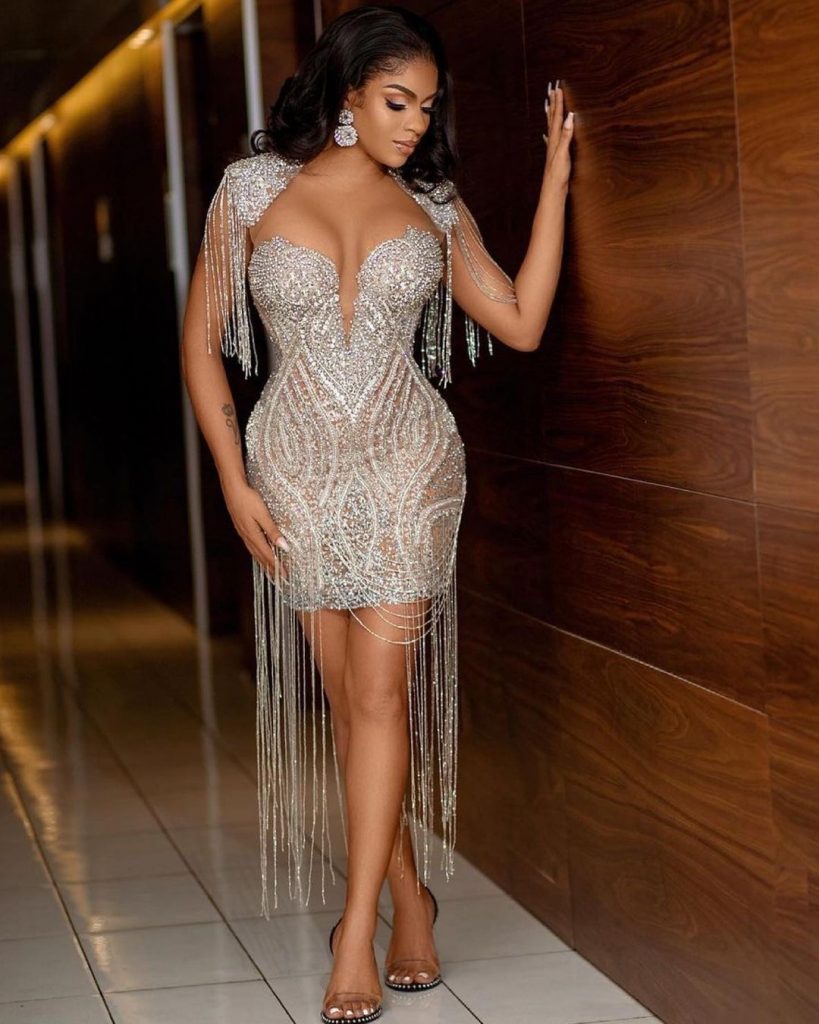 Did you find this interesting? You may also like Top Asoebi Styles – May Edition.